Listen to Our Monthly Radio Show!
Each Month (or whenever!), we broadcast a live internet radio show from the Caboose.  We interview the fascinating folks who come into the Caboose, play a few songs, tell a few jokes and whatever else comes to mind!
It's Kind of a Cross between Prairie Home Companion, The Andy Griffin Show with some Blue Collar Comedy Thrown In.

We're Lucky here in Washington to have some VERY talented musicians - Our Mailman Justin and my Son-In-Law Chris wrote the Jingle!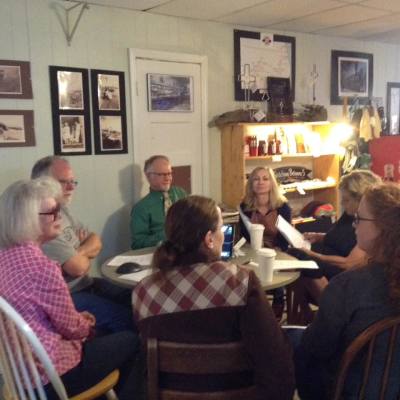 Next Show: TBD
Tune In at: WWW.MYRADIOSTREAM.COM/COFFEECABOOSE

Download and Listen to Our Old Shows:

2017 Shows:

February 6
2016 Shows:

February 9
March 8
April 19
May 17
June 27
November 28